THE APPLICATION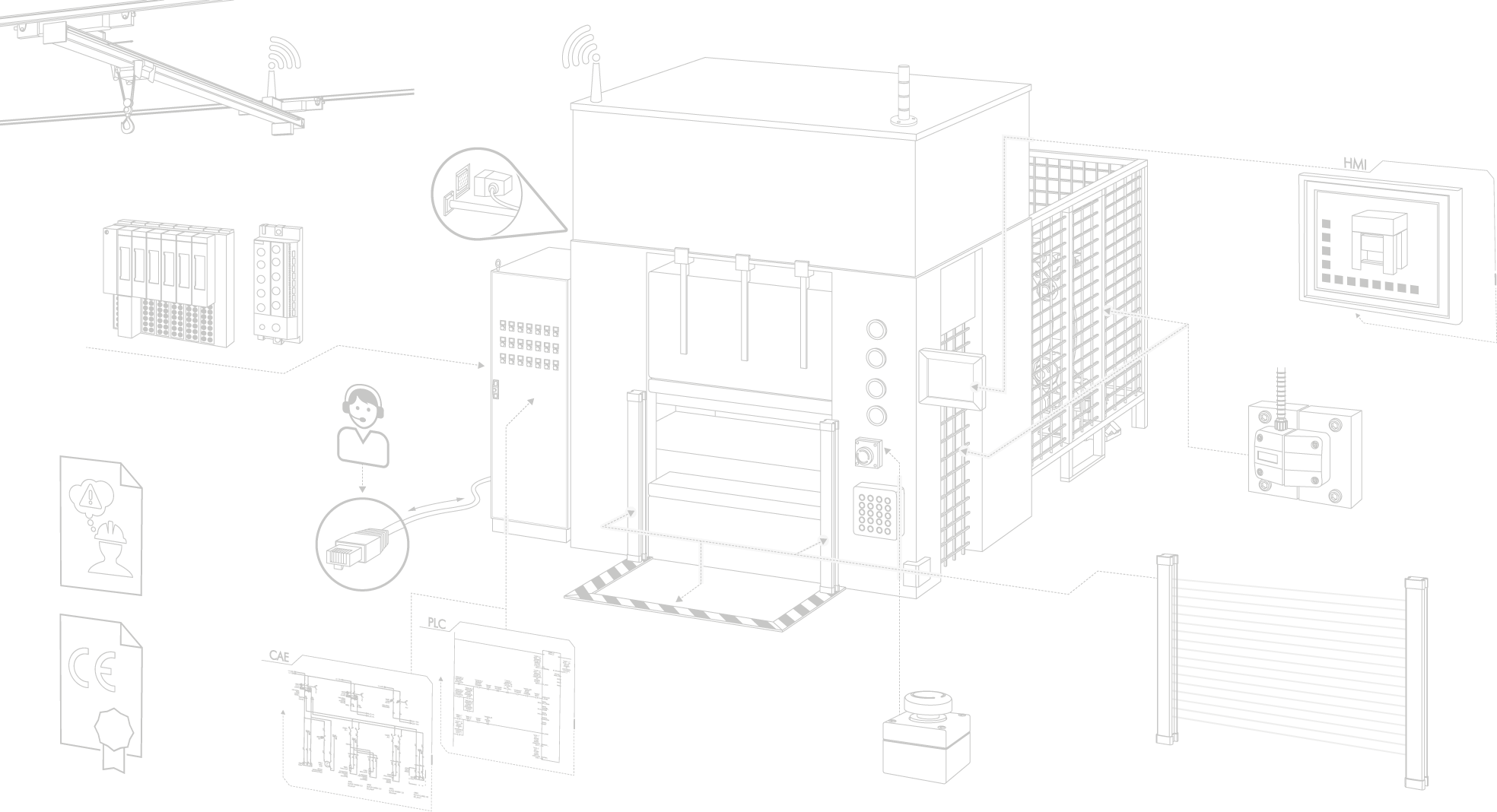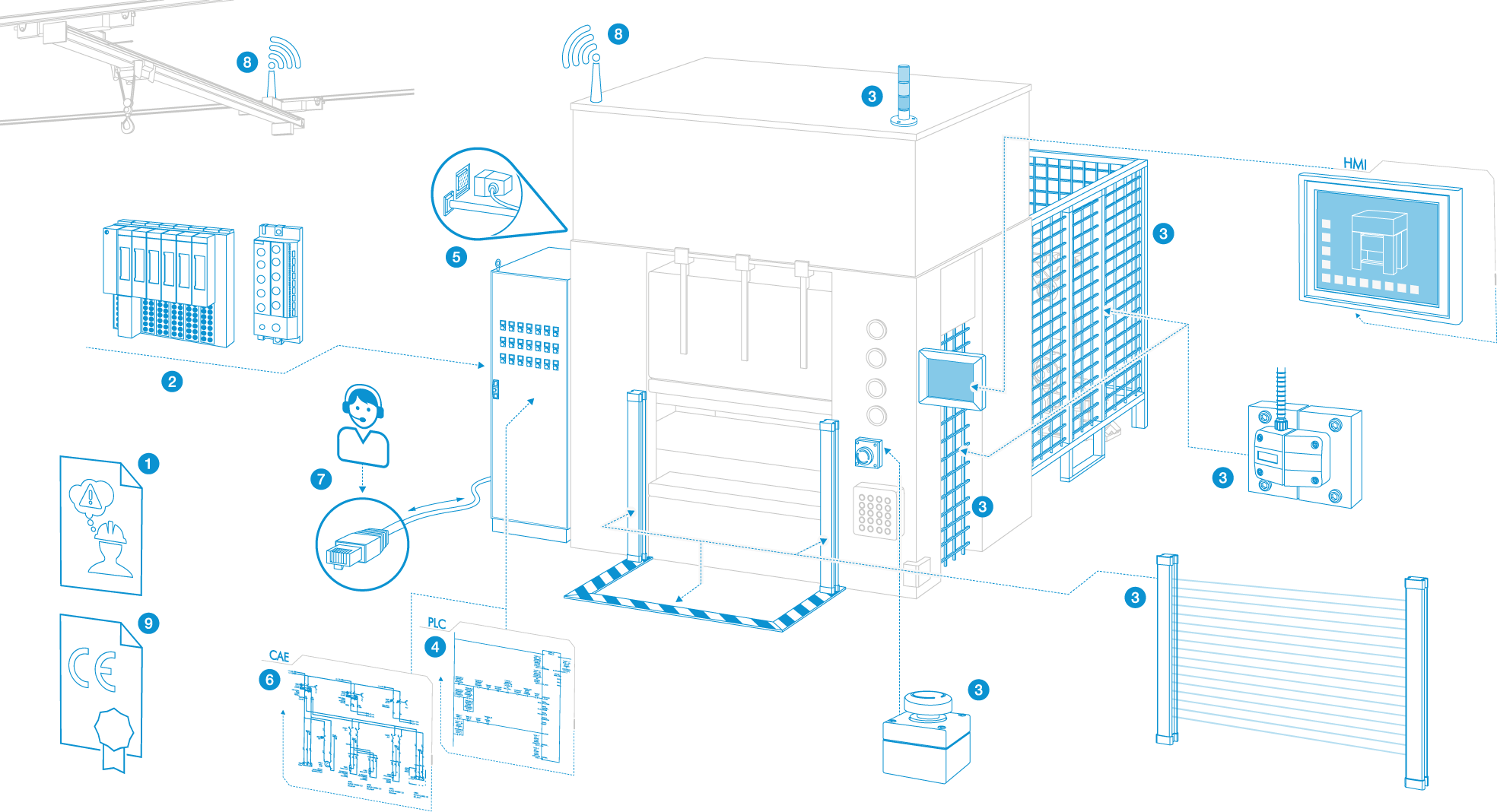 1

The application explores the risk and calculates the correct Safety Integrity Level (SIL).

2

Deploy safety PLC up to SIL3 with on-line management of certified components.

3

Introduction of instruments, guards and safety barriers.

4

Development of the safety software project which meets the SIL standard to improve the speed of production and maintenance (eg. slow motion controlled).
5

Remake of the electrical wiring that doesn't satisfy the safety measures.

6

The electrical / pneumatic product fulfills the appropriate current Safety Integrity Level.

7

Assistance and helpline 24 hours.

8

Introduction of interfaces for wireless communication with mobile carts or crane bridges, for the purposes of providing safety to the operator in case of access to common areas.

9

Supply of the certification of reconditioned machinery.