THE APPLICATION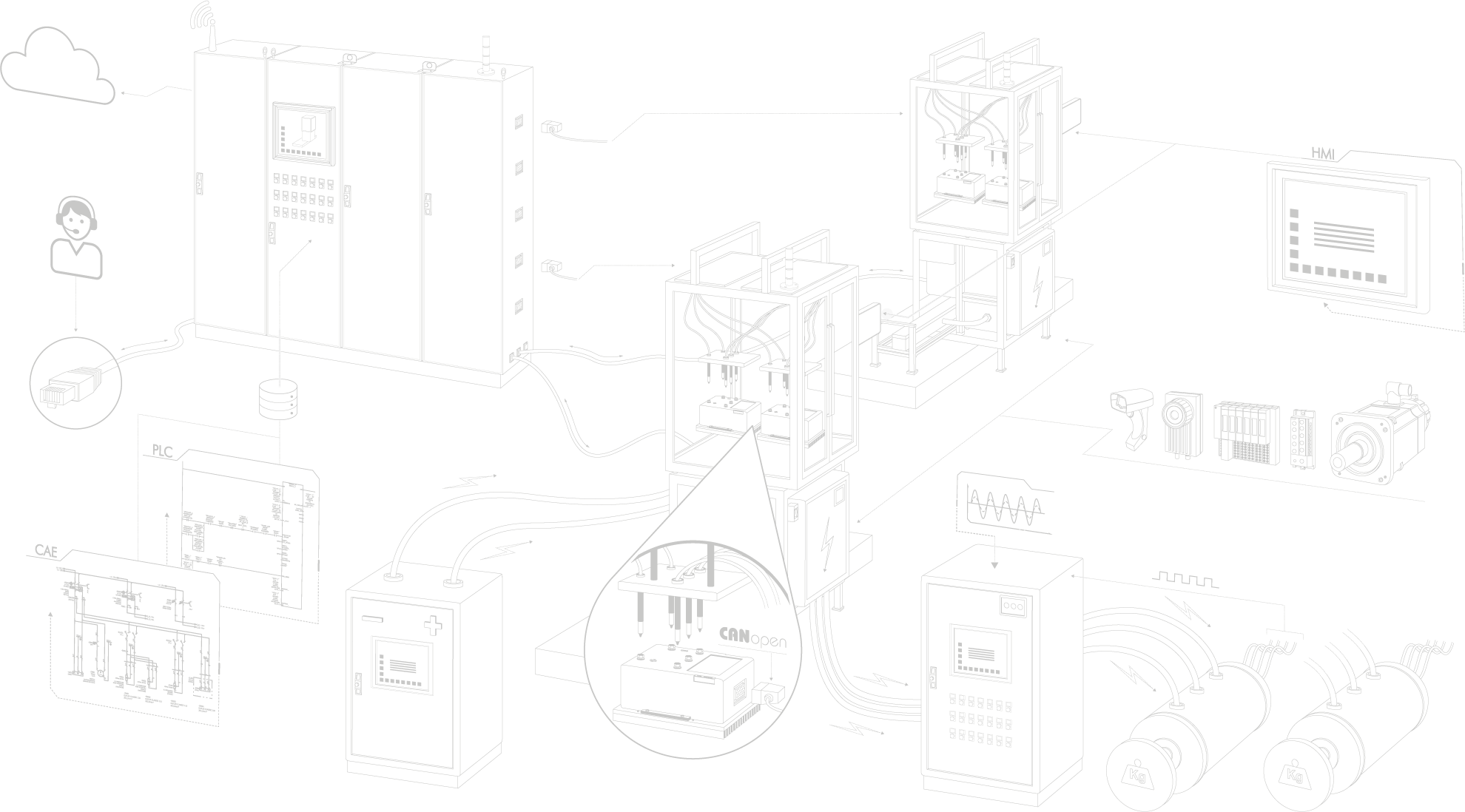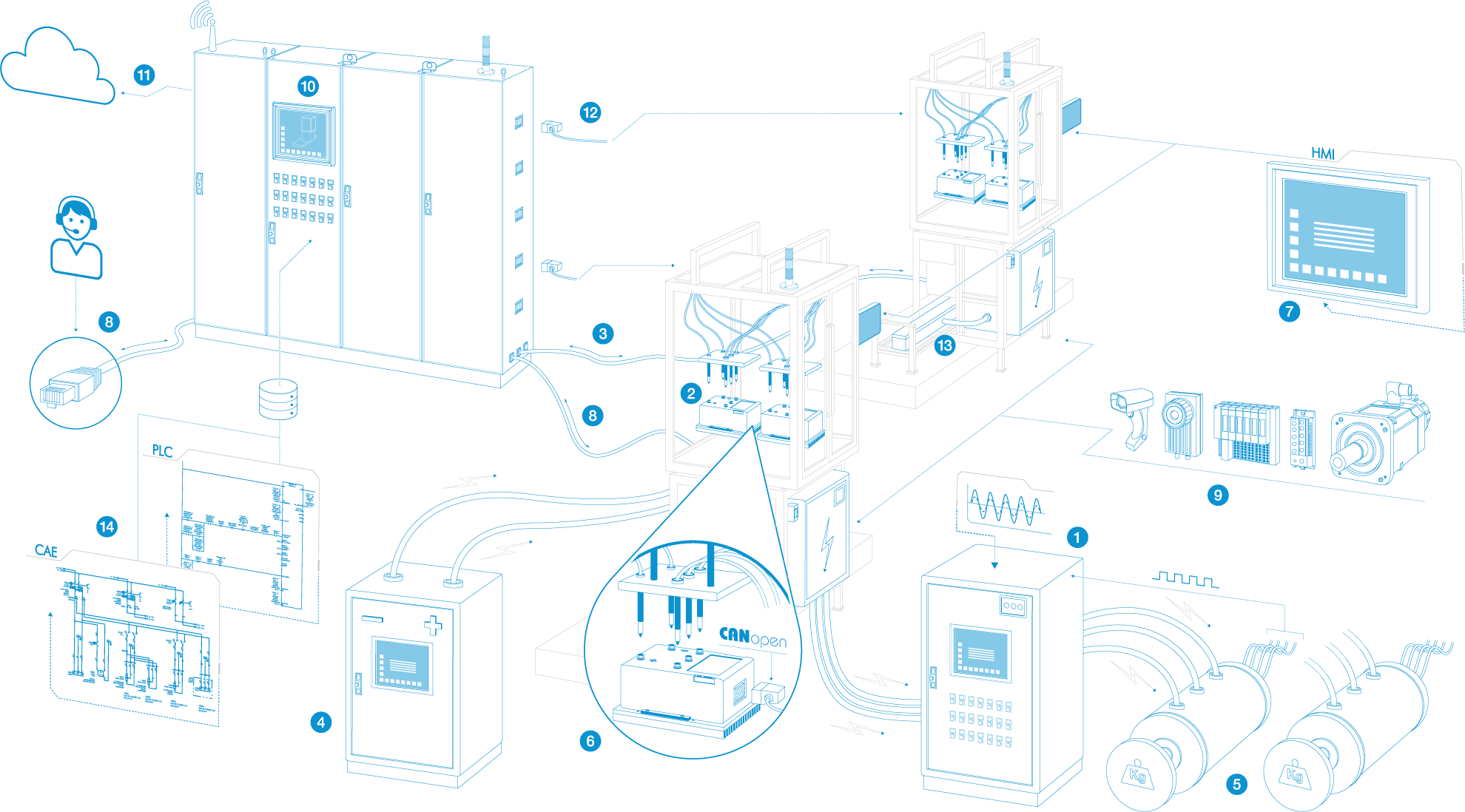 1

Data acquisition system in real time to process all the input / output of the inverter in order to verify that they comply with the standards.

2

Along with many other functions, the system offers the possibility of setting a number of break - in cycles on the same piece, so as to customize the test.

3

During the run-in phase our system interfaces with the inverter on more levels by CANopen, analog signals, digital signals (PWM) etc.

4

There is also the possibility for the installation of a group of multi voltage batteries and the related battery chargers, which can be selected from a special electric cabinet, that provide the energy necessary for the break - in.

5

Test engines are installed, with applied load, as simulators of the final application.

6

The testing station provides automated mechanical heads with leads of power and auxiliary to interact with the inverter.

7

Increase the number of colour touch screens to simplify the use of machines and help the operators with a 2D/ 3D graphics guide. Development of software dedicated to test lines to guide workers to perform the manoeuvers correctly, and to reduce human error. Possibility of disabling any single function to ensure the continuity of production, even in the case of mechanical failures or issues.
8

Assistance and helpline 24 hours.

9

High-performance hardware components to satisfy the need for continuous break-in.

10

Construction of a central framework designed to manage a large size database, so you can store all the process data of the production, essential in the automotive sector.

11

Cloud feature on customer's internal server for production data, to protect your information and restore the line in the case of a failure.

12

System is completely wired by connectors to facilitate disassembly of the machine in case of displacement.

13

Complete wiring of all connecting parts of the machine.

14

Electrical Design and PLC software.